Tuesday, 28 May 2013
I found out on Friday that I had won a place in the The National Lottery 5 Mile Anniversary Run - an amazing event taking place on 21st July 2013.
The 5 mile course will cross the Queen Elizabeth Olympic Park before reaching a thrilling conclusion on the track inside the stadium!!! Amazing - I am so excited about the challenge but I am completely scared too. I am notoriously poor at running - I nearly collapsed running for the bus once!
Anyway, although the race itself isn't for charity - it's to celebrate the anniversary of the Olympics and the National Lottery's crucial funding to our Olympic and Paralympic athletes - I have decided to run on behalf of Cancer Research. As you may remember my Dad has recovered from skin cancer and other members of my family have suffered from the horrible disease.
It is a cause very close to my heart, which is why I have agreed to run - even though at this moment in time it seems an impossible task.
I have around 50 days to train for this, so please wish me luck and sponsor me if you can...
(PS I know 5 miles may seem small to some people -but for me being so unfit, slightly overweight and a non-runner - this is a huge distance)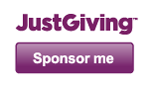 Posted by

Leane Nash
at 17:20